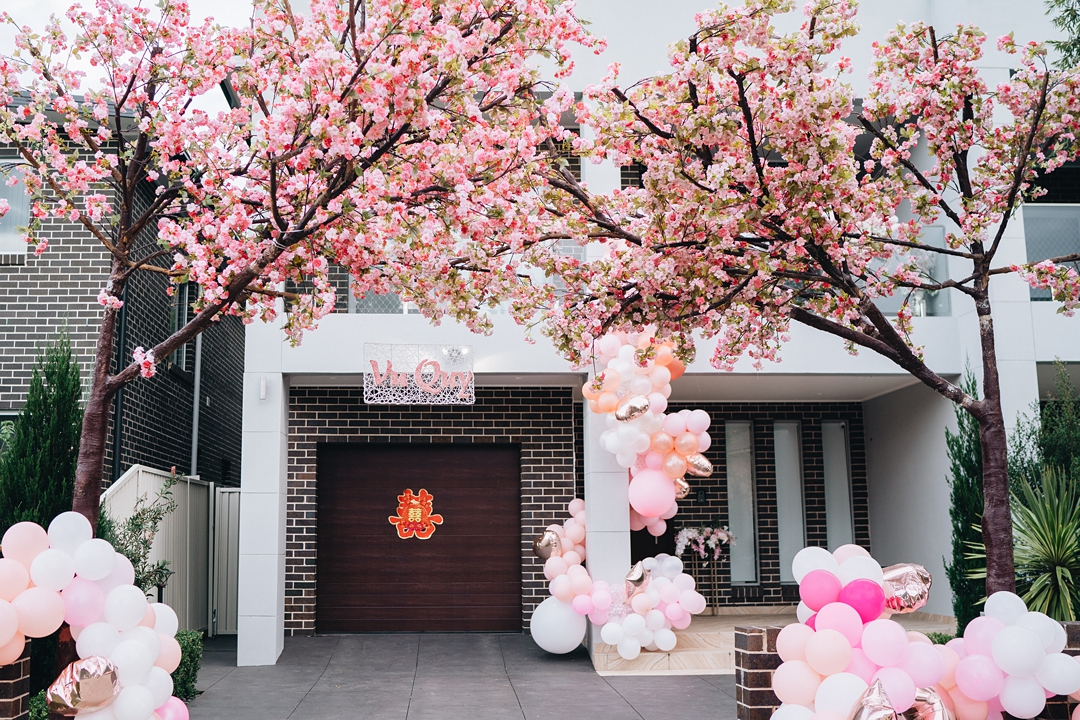 Balloons & Cherry Blossom Wedding Decor | Sean + Phuong
Wedding balloons arrangement has become a trend and we couldn't be more thrilled. There's just something fun about balloons!!

Cherry blossom trees instantly gives a magical enchanted feel to your entrance.
Our beautiful lush shades of floral gives a touch of glam to a Traditional Tea Ceremony.
Styling by Forever Image Studio
Photography by Eastern Light